Allen E. and Marie A. Nickless Memorial Foundation
Allen E. Nickless was born in Birch Run but was a long-time resident of Frankenmuth. He also joined Universal Engineering Company in 1928 and retired in 1970 as Vice President and Plant Manager after many years of distinguished service. Mr. Nickless was a City...
Altrusa Organization
Dr. Alfred Durham, a member of Kiwanis, founded the Altrusa Institute in Nashville in 1917. Dr. Durham believed there was a need for civic organizations for women as many were going to work during World War I. He envisioned Altrusa being an organization where...
Al Watrous, Watrous Family, and Marty H. Stark
Martin H. "Marty" Stark is a longtime Saginaw businessman, philanthropist, and community booster. Mr. Stark is a graduate of Arthur Hill High School. He has been honored with the Frank N. Andersen Spirit of Philanthropy Award and the Samuel H. Shaheen Vision of Free...
American Legion Post 22, Legion Riders and Sons of American Legion
The American Legion Post 22, Saginaw, Michigan, has been in existence since 1919. The post serves a variety of needs for the community and veterans including Honor Guard for funerals, and participation in flag lines with the Michigan Patriot Guard. The post also...
Andrews Hooper Pavlik CPAs & Advisors
The Andrews Hooper Pavlik Endowed Accounting Scholarship is supported through the efforts of the partners and staff of the accounting firm of Andrews Hooper Pavlik PLC (AHP). AHP's accounting professionals believe that through the recognition of the outstanding...
ARAMARK
The ARA Services Scholarship was established in 1991 by the Campus Dining Services division of ARA Services, Inc (Aramark). ARAMARK provides the food services on campus, including catering conferences and events, and student dining facilities. ARAMARK is a global...
Archibald A. and Mary E. Boyce
This scholarship fund was created by an estate gift from the daughter of Mr. and Mrs. Boyce, Katherine Bemetz. She wanted to honor the memory of her parents with a lasting tribute. Ms. Bemetz died in 1989 at the age of 80 years. She resided in Essexville. The...

Ashlie and Alayna Dewey
Chad Dewey was born May 2, 1973 in Saginaw, Michigan. He was a graduate of Freeland High School, Delta College, and Davenport University, where he completed his bachelor's and master's degrees. Most recently, he was attending California Intercontinental University,... Baker-Kanagawa US-Japan Study Foundation
The Baker-Kanagawa U.S. – Japan Study Foundation was a private "Foundation" organized in the United States with its principal administrative office in Midland, Michigan. George Robert (Bob) Baker and Chihiro Kanagawa were the driving forces behind the Foundation's...
Barbara Byron
The scholarship fund was established by Barbara Byron to honor the memory of her life partner, who passed away in 2006. Mr. Francis deeply valued education, and was a former student at Saginaw Valley State University. Mr. Francis was the Director of Public Services...
Barnes & Noble
Barnes & Noble, Inc., is the largest retail bookseller in the United States, and a leading retailer of content, digital media and educational products in the country. The company operates 640 retail stores in all 50 states. Barnes & Noble is also the owner of the...
Barstow Foundation
Barstow Foundation Scholarship was created to assist students who demonstrate scholastic achievement and potential, and need financial assistance in meeting their education costs. The Barstow Foundation was established by Florence K. Barstow in 1967 as a tribute to...
Bay Area Marine Dealers Association
The Bay Area Marine Dealers Association Golf Scholarship was established in 1998 because the Bay Area Marine Dealers Association recognizes the importance of higher education and the contribution of athletics to the educational experience. For many years, the Boat...
Bay City Branch of the American Association of University Women (AAUW)
The American Association of University Women is a national organization that advances equity for women and girls through advocacy, education, and research. The AAUW's vision is to be a powerful advocate and visible leader in equity and education through research,...
Biology/Chemistry Faculty of SVSU
The Biology/Chemistry Scholarship endowment was started over 20 years ago with $335 in donations from faculty members. Today, the value of the endowment has grown to nearly $24,000, and provides scholarships for full-time students in Biology, Chemistry, Medical...
Braun Kendrick
Braun Kendrick traces its beginning to the practice of William Kendrick in 1874. Later, Hugo Braun – and thereafter Kendrick's son J. Richard – joined him to create the firm of Braun and Kendrick. The present law Firm structure began in the 1950's. The Firm...
Burger King
Burger King established two scholarship funds at SVSU to recognize members of the SVSU Football Team among the nations outstanding scholar athletes. First, in 1995, Burger King funds were used to establish The Jason Liddell Scholarship. Mr. Liddell achieved...
Charles B. and Susan M. Curtiss
Charles Curtiss served on the SVSU Board of Control for 32 consecutive years, from 1963-1995. As a board member, he provided leadership on the initial $4 million drive to purchase the land on which the campus now sits, along with three subsequent major capital fund...
Charles J. Strosacker Foundation
Charles John Strosacker was born in Valley City, Ohio, in 1882. As a child, he attended a one-room schoolhouse and worked on his father's farm and his grandfather's store in town. In 1906, he earned a Bachelor of Science in Chemical Engineering from the Case School...
Chase Bank
First State Bank of Saginaw opened in 1969, and later became NBD Bank, then Bank One. Bank One was originally founded in 1933, and had a long tradition of serving this community and the people of Michigan. Throughout its distinguished history, Bank One showed an...
Chemical Bank (Now TCF Bank)
Chemical Financial Corporation (CFC), headquartered in Midland, was the third largest bank holding company in Michigan, with assets of over $3 billion. The Chemical Banks were a family of community banks affiliated with CFC, and committed to providing quality...
Children of Ruth and A.R. O'Connor
Ruth O'Connor graduated from the SVSU College of Education in 1971, and passed away in 2000, at the age of 87. Mrs. O'Connor's grandfather started Bliss Alger Business College in Saginaw in 1885. In 1911, the college bought the International Business College in...
Claire and Toivo Myllykangas
Claire and Toivo Myllykangas were a childless couple who lived and worked in Saginaw for many years. To those who knew them, Mr. and Mrs. Myllykangas were outstanding examples of the American ideal of equality and opportunity. They believed strongly that an educated...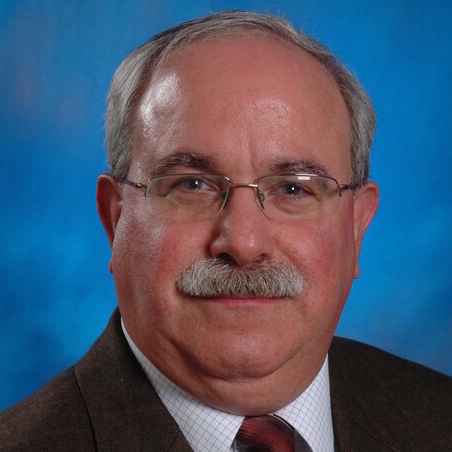 Cliff and Juanita Dorne
Dr. Clifford and Mrs. Juanita Dorne established this scholarship in memory of Cliff's father, Joel Dreiblatt Dorne, who served with the 5011 Military Police Company at the Prison Camp of Fort McCoy in Sparta, Wisconsin, guarding both German prisoners of war and...
Cox Communications Saginaw, Inc.
Cox Communications began as Cox Enterprises, Inc. in 1898, founded by James M. Cox, a former schoolteacher who served three terms as governor of Ohio and ran in the 1920 U.S. Presidential Election as a Democratic candidate. In 1920, Governor Cox purchased the...
CPI Engineering Services, Inc.
J. William and Lorraine Miller founded CPI Engineering Services, Inc. over 35 years ago. The company is based in Midland. A subsidiary of The Lubrizol Corporation, CPI Engineering Services, Inc. offers the production capabilities and technical resources of of major...
Craig and Joan Douglas
This scholarship is in memory of Carrollton High School graduate Derrick Nash (class of 2013), who distinguished himself as an exemplary student athlete. A member of the National Honor Society, Mr. Nash was a consensus all-state running back in 2012, leading the...
Curt and Jan Berger and Family
Shelly Berger graduated from Saginaw Valley State University in 1996 with a Bachelor's Degree in Accounting. She was on the President's List and lettered in Track and Cross-Country in 1992. While maintaining excellent grades, Shelly was active in campus activities...
Cynthia & Larry Woiderski and Lois Barnett
Cynthia Woiderski, Director of Disability Services from 1993 to 2015, and her husband Larry Woiderski established an endowed scholarship to help students with disabilities to honor the memory of Lois Barnett, Cynthia's mother. Mrs. Barnett was born July 19, 1933 in...
David and Jacqueline Hall
Mr. David M. Hall retired in 1993 from EDS Corporation at Saginaw Division of General Motors. He joined GM in 1983 after retiring from the U.S. Air Force as a brigadier general and taught at SVSU as an Executive-in-Residence. He was also a faculty member at...